First-Time Home Buyer Programs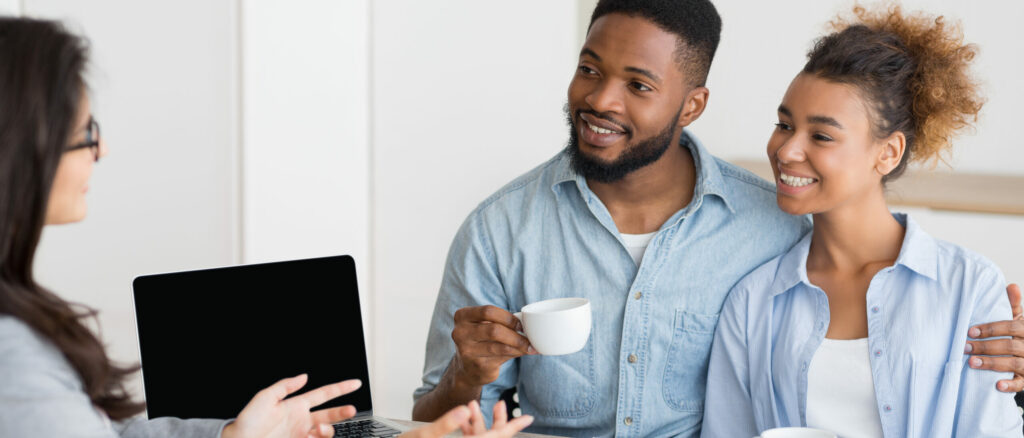 This list of first-time buyer's programs was originally posted by NerdWallet.com. Please use this list as a guide for all the options that could be available to you, as none of these programs are guaranteed for every applicant.  We might be in a seller's market in Hampton Roads but there are still plenty of programs to help first-time homebuyers achieve their dream of homeownership. To get started with any of these programs the best place is with a qualified mortgage loan officer like Fran Weaver of TowneBank Mortgage.
Virginia Housing highlights and eligibility requirements
HIGHLIGHTS
Down payment grants are available
30-year fixed-rate loans
Some programs allow zero down payment
Many loan programs are eligible for federal tax credits
ELIGIBILITY
Required credit score varies by program; the lowest is 620
Haven't owned a home in the past three years (except in certain areas)
Maximum income and loan limits vary by home's location
The home must be your primary residence; no business use
Applicants must complete a homeownership education class
1. FANNIE MAE PREFERRED WITH REDUCED MORTGAGE INSURANCE
This program is for first-time buyers or homeowners looking to "move up." The down payment can be 3% — even lower, with a VHDA down payment grant (see below). While this program requires a borrower to pay for mortgage insurance, the premium is discounted. You'll need a credit score of at least 640 to qualify.
2. FANNIE MAE 97% NO MORTGAGE INSURANCE
Identical to the Fannie Mae Preferred program in most respects, you won't have to pay mortgage insurance. That likely means your interest rate will be a tad higher. And your credit score needs to be slightly better, too: 660.
3. FHA PLUS
FHA-backed loans are the go-to mortgage program for first-time homebuyers. Rather than the standard 3.5% FHA down payment, a built-in second mortgage allows up to 100% financing. While a minimum 620 credit score is required, a higher score of 680 or more allows for more financing that can be applied to closing costs.
4. FHA
The standard FHA loan program can be enhanced with a VHDA down payment assistance grant (see below). Mortgage Credit Certificates may also provide a federal tax break. A credit score of at least 620 is needed.
5. VA (VETERANS AFFAIRS)
Active-duty servicemembers and veterans are eligible for loans backed by the Department of Veterans Affairs. VHDA works with lenders on these loans, but there's not much to improve. VA loans already offer no down payments and favorable interest rates. The only thing VHDA offers, other than a possible Mortgage Credit Certificate, is to finance the VA funding fee.
6. USDA (RURAL HOUSING SERVICE)
USDA loans also offer zero down payments on homes in rural and suburban areas. The VHDA adds potential federal tax breaks and participates in a pilot program that allows the financing of existing manufactured housing up to 10 years old. USDA previously financed only new manufactured housing.
Virginia home buyer assistance programs
7. DOWN PAYMENT ASSISTANCE GRANT
This is perhaps the most meaningful benefit offered by the VHDA. Qualified first-time buyers can receive up to 2.5% of a home's purchase price to apply to a down payment — no repayment required. The grant is combined with a VHDA loan, and household income limits are considered.
8. GRANTING FREEDOM
For military members or veterans with service-connected disabilities, this program offers a grant of up to $4,000 to pay for home modifications that increase accessibility, such as widening doorways and adding wheelchair ramps.
9. MORTGAGE CREDIT CERTIFICATES
The VHDA issues Mortgage Credit Certificates to qualified homebuyers who receive a loan commitment through an approved lender. It's a dollar-for-dollar federal tax credit that may reduce your tax liability. And it's valid for the life of your loan, while the home remains your primary residence.
Your next step
Talking to a lender will get you started. Lenders affiliated with the VHDA know all the ins and outs and can help you navigate the process. Why talk to more than one? Because terms, interest rates, and even customer engagement can vary from lender to lender. It's satisfying to find someone you like to work with who also looks out for your best interests.
For details on any Virginia Housing Development Authority program, visit the VHDA website.
National first-time homebuyer programs to consider
And since you're doing a bit of research, it can't hurt to look into national programs aimed at potential home buyers with modest incomes. You'll find additional options for loans with low or no down payments.
FHA loans offer less-stringent lending standards and down payments as low as 3.5%. Not every lender is FHA-approved, but they're not that hard to find.
VA loans are backed by the U.S. Department of Veterans Affairs and offered to active military and veterans. Famous for a no-down payment policy, VA loans are a well-deserved benefit for those who have served our country.
USDA mortgages may sound like they're for farmers and ranchers but are meant to provide affordable home financing for rural residents, no matter their occupation. It's another zero-down opportunity but is available only in specific areas.
Conventional loans aren't backed by a government agency so are somewhat harder to qualify for. But down payments for first-time homebuyers can be as low as 3%.
TowneBank Mortgage is a provider of mortgage services for (Peninsula Realty) For a complete list of our products and services please visit www.TowneBankMortgage.com or review our privacy policy NMLS # 512138. Equal Housing Lender.